Well, it's that time again for me to link up with "
Teaching Blog Addict
" for Freebie Friday. Click on the first picture below to snag it. Also, make sure to check out the link below for many other great freebies.
I will also be linking up with Freebielicious for their Fabulicious Freebies on the 1st.
Here is my Freebie. It is a set of 5 Valentine Counting Worksheets. They focus on counting by 1s, 2s, 3s, 5s, and 10s. Aligns with Common Core Standards K.CC.1 & K.CC.2. Click on the first picture below to snag the freebie.
It's also that time again for the February Currently with Farley.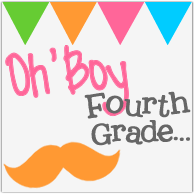 Listening:
Yup, I'm watching Seinfeld. Well, actually my husband is watching it and I'm sitting at the dining room table working and listening.
Loving:
I am loving that it is the weekend. It has been a very LONG week.
Thinking:
Man, Oh Man, I have so much to do. I have work to do for school, along with things around the house, errands, and so much more.
Wanting:
We're going to Disney World for Presidents' Day Weekend and I can't wait. I just need to get away and take my mind of some things. I LOVE Disney World!
Needing:
I need to clean and organize my house, especially my daugther's room. We have a Kids Consignment Sale coming up in March and I need to get rid of some of her things. Why not make some money off of it? I need to tag and load all my items into the computer.
Pet Peeves:
Yup, the one thing that really gets to me is when my husband doesn't asnwer his cell phone when I call him, especially when I know he's don't busy and just doesn't answer.
Well, I'm off to comment on other blogs and start putting things in my cart for the sale on Sunday. And, yes I will be participating in it. Have a good night all!